Detroit Woodward Corridor – Midtown & New Center
Midtown truly is a unique area historically, bounded by the Ford Freeway on the north, the Chrysler Freeway on the east, the Fisher Freeway on the south and the Lodge Freeway on the west. With the start-up of Midtown Detroit, Inc., the boundaries have expanded to include the New Center area and TechTown bounded by I-94 to the south, Virginia Park to the north, Henry Ford Hospital to the west and Woodward on the east.
MDI initiatives and programs now cover a 3 square mile district. This larger new footprint includes the TechTown, Wayne State, Cultural Center, North Cass & South Cass (historically known as the Cass Corridor), Medical Center and Brush Park neighborhoods.
Midtown is the heart of Detroit, surrounded by Downtown to the South, North Corktown and Woodbridge to the West, Eastern Market to the East and Milwaukee Junction and the North End to the North.
Midtown Detroit
Midtown Detroit is a vibrant and diverse neighborhood located in the heart of the city, known for its rich cultural heritage, world-class museums, and innovative businesses. With a thriving arts scene, top-notch educational institutions, and a strong sense of community, Midtown has become a hub of activity and creativity, attracting residents and visitors alike.
Cultural Center
The Cultural Center Historic District is located in Midtown Detroit along Woodward Avenue and is formed by three monumental buildings: the Detroit Institute of Arts, the Detroit Public Library Main Branch, and the Horace H. Rackham Education Memorial Building.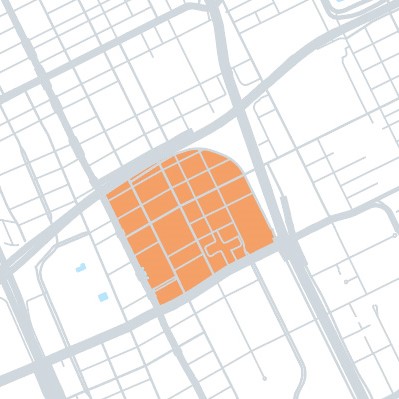 Wayne State
The Wayne State neighborhood is located in the heart of Midtown Detroit, surrounding the campus of Wayne State University. Known for its bustling urban atmosphere, historic architecture, and strong sense of community, the neighborhood is home to a mix of students, young professionals, and long-time residents.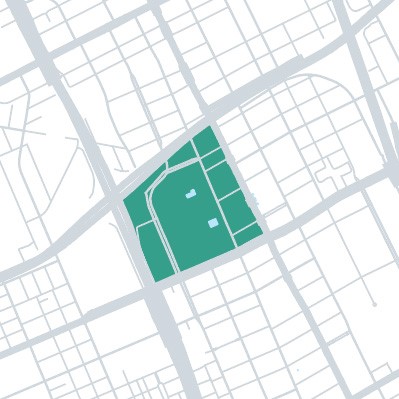 Medical Center
Wayne State University Medical Center is a leading academic medical center located in Detroit, known for its world-class medical education, research, and patient care. Founded in 1868, the center is affiliated with Wayne State University and serves as a hub for medical innovation and excellence in the region.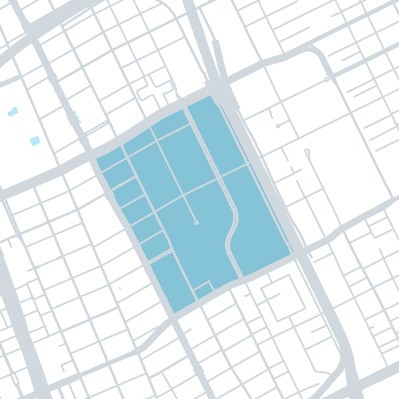 BRUSH PARK
One of Detroit's oldest neighborhoods, Brush Park was once a mansion district for the city's wealthy elite. Today the neighborhood is seeing a renaissance with countless new developments and its proximity to downtown making the area an attractive home to young professionals and long-term residents alike.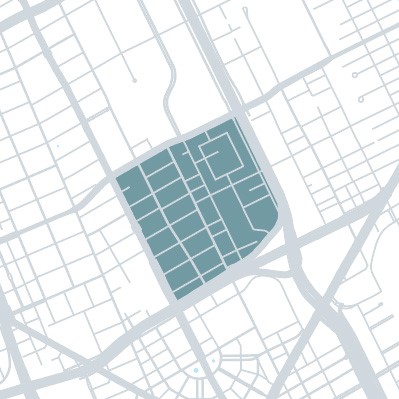 North CASS
North Cass is the heart of Midtown's small business shopping district. Located near Wayne State University and the downtown, North Cass is frequented by locals and visitors alike. Shinola, Third Man Records, Avalon, and countless more Midtown staples call this neighborhood home.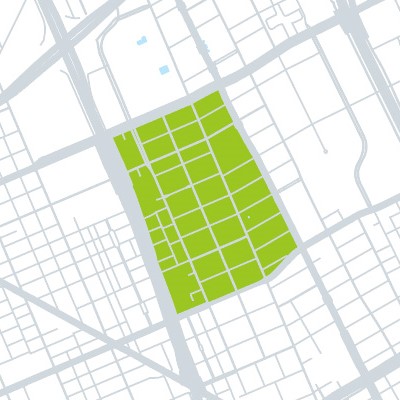 SOUTH CASS
South Cass is Midtown's entertainment hub. Home to Little Caesars Arena, the Masonic Temple, and just across the freeway from Comerica Park and Ford Field, South Cass is a destination in and of itself.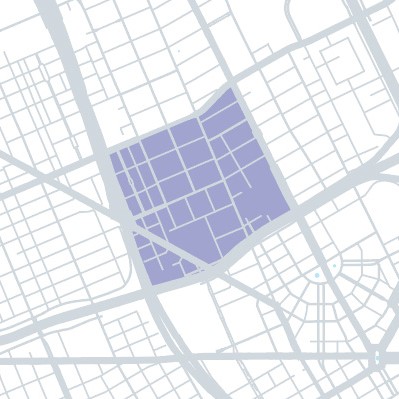 New Center Detroit
New Center Detroit is a historic district located just north of Midtown, known for its iconic architecture, cultural institutions, and diverse community. Once the hub of Detroit's automotive industry, New Center is now a thriving mixed-use neighborhood with a unique blend of old-world charm and modern innovation.
FISHER Building
An iconic landmark built in 1928, the Fisher Building is now home to a variety of businesses, restaurants, and cultural institutions, and remains a beloved symbol of the Motor City's resilience and creativity.
Henry Ford Hospital
Originally opened in 1915, the Henry Ford Hospital has grown and expanded with the city. Now covering 34 acres, the hospital is a major job source and anchor in the New Center area.
New Center One
With over one million square feet of space, New Center One is home to a variety of businesses, including major corporations, law firms, and financial institutions.
Virginia Park Street
The Virginia Park Historic District is known for its tree-lined streets, beautiful homes, and a strong sense of community. It is home to a diverse community of residents, including families, young professionals, and artists.
Adjacent Areas
Milwaukee Junction and Virginia Park are exciting and dynamic areas that complement the energy and vitality of Midtown Detroit with their unique mix of history, culture, and community.
Milwaukee Junction
Milwaukee Junction is a historic neighborhood in Detroit, known for its rich industrial heritage and dynamic community. Once a hub of manufacturing and industry, Milwaukee Junction is now undergoing a revitalization as a creative hub, with a growing number of businesses and residents moving into the area.
With its proximity to downtown and various transportation options, Milwaukee Junction is a vibrant and exciting destination for anyone looking to experience the best of Detroit.
Virginia Park
The Virginia Park neighborhood is known for its quaint urban streetscape and strong community. In recent years Virginia Park has seen a revitalization as nearby institutions grow. The neighborhood is located near several parks and amenities, including the Motown Museum and the Joseph Walker Williams Community Center
With its proximity to Midtown and the city's cultural amenities, Virginia Park offers a peaceful and welcoming oasis in the heart of Detroit.